Black Friday offers a lot of deals. I always make a list of usefull things that I would like to buy so I don't do impulsive shopping. The feeling when I manage to buy some of those things at a bargain is priceless! Below I would like to list some deals that may be of interest to Sweden lovers.
Attention, check the respective sites for the conditions.
I add stuff to this page whenever I see a new deal. So be sure to come back regularly!
Learning Swedish
Black Friday
51% OFF Basic, Premium & Premium PLUS Subscriptions at Swedishpod101!
For Black Friday, GET 51% OFF ALL subscriptions. This deal is from November 6th until November 24th – and ends when the clock strikes midnight (EST)! Coupon Code: BLACKFRIDAY2023
Cyber Monday Sale
50% OFF 1- & 2-Year Premium & Premium PLUS Subscriptions Only
In case you've missed the Black Friday deal, here's the next best offer! 50% OFF 1 and 2 year Premium and Premium PLUS Plans! That's as low as $5/month or about the price of a cup of coffee! Duration: November 26th to November 28th. Coupon code: CYBERMONDAY2023
Travelling to Sweden
Book your stay with Booking and take advantage of the Black Friday deals!
Get discounts on tours & tickets – book now!
Found another Black Friday deal that could be interesting for the readers of Take me to Sweden? Don't hesitate to contact me!
Pin for later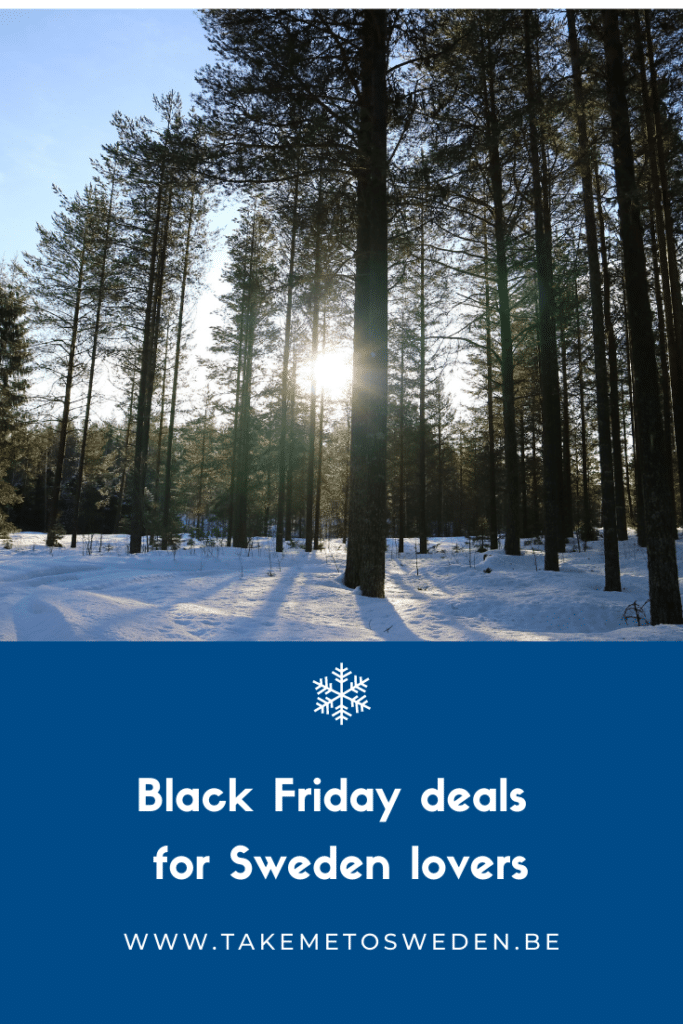 Affiliate