Days when you barely take pictures are often the best. So I only had 1 photo of the address I want to share today. When I was in Stockholm in December 2016, I visited Sturekatten for the first time. Earlier that weekend we had already visited (for the umpteenth time) Vete–katten and although they are both traditional tearooms, you can hardly compare them.
Sturekatten is hidden in a small, authentic building near Stureplan. It is less known among tourists and that is why I would highly recommend it. There are a total of 3 floors. The room is divided into many small salons. You can just imagine sitting in your grandmother's living room! In the summer months you can also sit outside.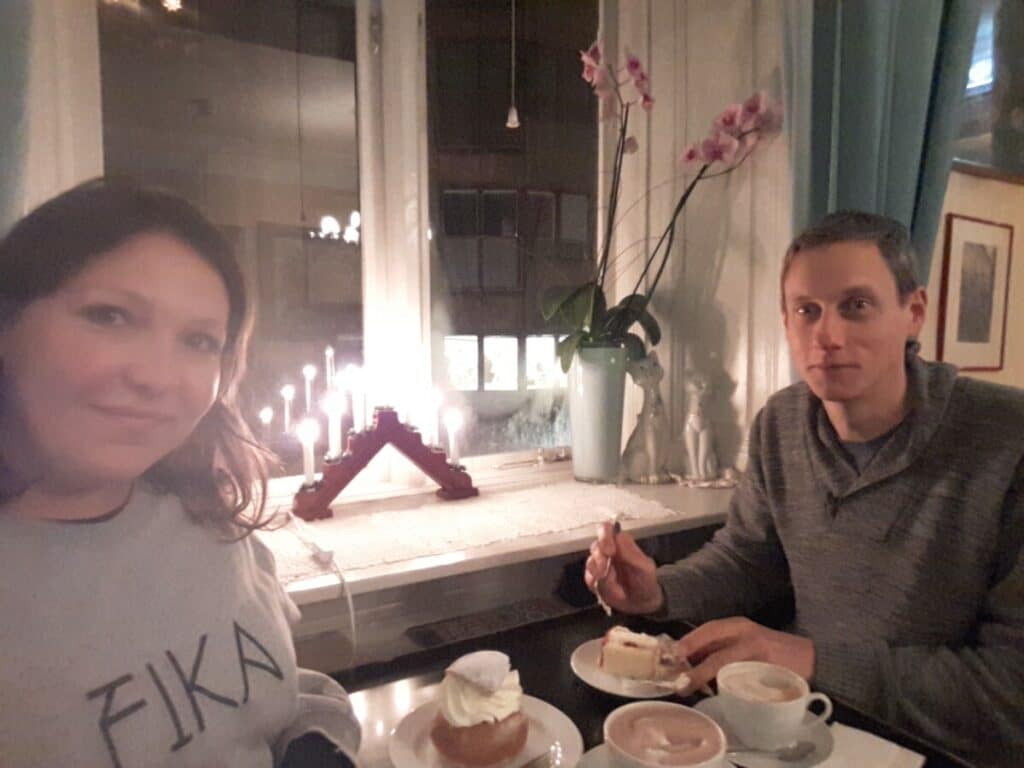 The history of Sturekatten
Sturekatten is one of the oldest 'konditori' in Stockholm. It is located in a 17th century house in the Riddargatan, near Stureplan. Sturekatten has been pampering its guests with homemade pastries and sandwiches with fresh fillings since 1924. The interior dates from around the turn of the century and the staff wear a traditional uniform.
Practical information
How do you reach Sturekatten?
Take the metro to Östermalmstorg. From here it is a 3 minute walk.
Address: Riddargatan 4, Stockholm
Opening hours
Sturekatten is open 7/7. From Monday to Friday they are open from 9 am to 7 pm. On Saturday they are open from 9 am to 6 pm and on Sunday from 10 am to 6 pm.
Nearby
Pin for later